Searching and applying for financial aid (i.e
.
scholarships, grants, etc.) requires planning and resourcefulness. In order to receive the maximum aid you may be eligible to apply for and possibly receive, you must create a plan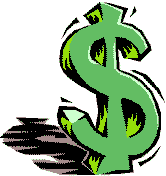 and start your scholarship search early.
All students planning to attend a college/university, trade, technical, or vocational school should apply for financial aid. You should never assume that you are not eligible for financial aid based on your family's income. Remember, there are many awards given to students based on their academic achievements, athletic talents, artistic talents, and other merits.
This channel will guide you through the entire process, step-by-step, of how to pay for your postsecondary education. It is divided into 4 Steps, each step is designed to help you with each phase of the scholarship search and application process. We recommend beginners start with Step 1.
Step 1:
Financial Aid Basics
Step 1 will give you a general understanding of the basics of financial aid and how the process works. More>>


Step 2:
Identifying Your Qualifications
Step 2 will help you identify and document your qualifications that will help you find scholarships you are eligible to apply for the award. More>>


Step 3:
Sources of Scholarships and Financial Aid
Step 3 will help you identify the various sources of aid. More>>


Step 4:
Completing the Scholarship Application
Step 4 will help you complete the scholarship application process. More>>


Download various worksheets and track forms to help you stay organized.