Featured Channels









Outreach Sectors





Additional Resources






Online Communities




Highlights
About AvScholars








AvScholars eTimes
Free Newsletter



| | | |
| --- | --- | --- |
| | Step 4: Medical Exams, Knowledge & Practical Tests | |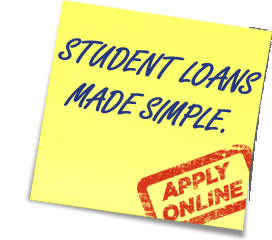 Alternative loans (aka Private Loans) are offered by private lenders, which are not federally funded or guaranteed, and each lender sets its own rates, term and conditions. Alternative loans are lent by banks, credit unions and private lending companies rather than the federal government and are specifically for educational purposes. There are no federal forms to complete, and loan applications and information must be obtained from the lender. Just like other student loans, alternative loans must be repaid!
Some students and parents seek alternative loans when grants, scholarships and traditional student loans are not enough to cover the student's full cost of attendance. Parents often seek alternative loans when they need different repayment options. For example, a parent might want to defer repayment until the student graduates, an option that is not available from the federal parent loan program (PLUS).
Alternative loan requirements vary according to the lender, but some of the most common requirements are:
•
Ability to pass a credit check, or having a credit-worthy co-signer.
•
Loan amount plus all other aid cannot exceed the cost of attendance.
•
Enrolled at least half-time (some lenders require full-time enrollment).
•
Making reasonable academic progress.
If you are considering an alternative loan, you should compare interest rates, loan origination fees, and repayment options with those of other private lenders. When choosing a private lender, it is important that you ask questions considering the loan.
You should consider asking the following questions. These questions include, but are not limited to:
•
How much may I borrow?
•
What are the processing and origination fees or any other kind of fees associated with the loan?
•
How much will my payments be if I borrow $$$$$?
•
How is the loan disbursed?
•
Is a credit check required?
•
What is the interest rate? How is it calculated?
•
What financial index is the interest rate based on?
•
Is the interest rate fixed or variable? If variable, is there a cap?
•
What are the repayment options?
•
How many years will it take to pay off the loan?
•
Are there are penalties for prepayment.
•
Who is the borrower -- the parent or the student?
•
Are there origination or any other kind of fees?
•
Is a cosigner permitted or required?
•
Will having a cosigner affect the interest rate and/or origination fees?
•
Is the loan secured or unsecured?
•
Is the interest on the loan tax deductible?
•
When does repayment begin?
As a borrower, you should:
•
Read and understand the terms and conditions of each loan before you sign, anything.
Eliminate any misunderstandings you may have about your loan.
•
Know your Rights, Responsibilities, and the Conquesences of defaulting on a loan
•
Always inform the lender, if you have an address change and/or changed schools
•
Whenever you speak with a loan representative, you should keep a log of the date, time, loan representative's name(s) of who you spoke too, and notes about the conversation.
•
READ & SAVE EVERYTHING YOU SIGN!
Save all promissory letters, check stubs, deferment / forbearance letter, disclosure statements, canceled checks, any and everything regarding the loan.
| | | |
| --- | --- | --- |
| | Gold Sponsors | |
About Us

| | | |
| --- | --- | --- |
| | Toolbox | |